EPS is widely used in our life. Now let me explain to you in detail: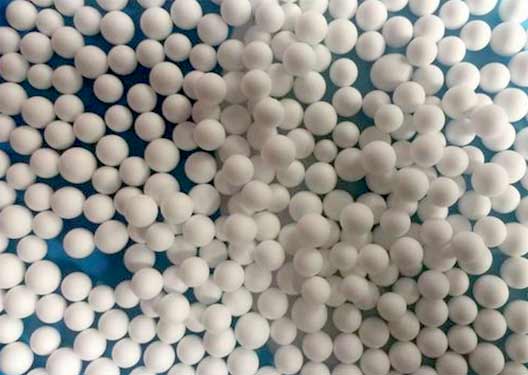 1.After the eps raw materials are expanded, we can get eps beads. These beads can be used as the following:
1.1 To fill the sofa cushion, to make relaxing lying bags, etc.
1.2 Mix the eps beads with concrete, then we get lightweight concrete which can be used for filling abandoned pits, to make partitions to reduce the loading of the whole building, to make sports field, etc. For this purpose, we can also use crushed waste eps to reduce the cost and to protect the environment.
2. For packing purposes.
2.1 EPS can be used to pack food especially fish and vegetables to keep them fresh. We use a shape molding machine to make different kinds and sizes of boxes. This kind of box is lightweight, but strong enough to carry 10-20kg fish. We can also find eps products for packing wines.
2.2 EPS can also be made into different shapes of products for packing different kinds of products such as television, refrigerator, electronic products, fragile products such as glass, etc.
3. For amusement.
3.1 Some toys for kids, for school teaching, for art are made by eps.
3.2 In some parks, we often see some statues of animals, of persons, of robot……We may think that they are made of cement, or stone, but in fact, a lot of them are made of eps for low-cost. We make eps blocks first, then cut them into the shapes we want, then brush cement and painting.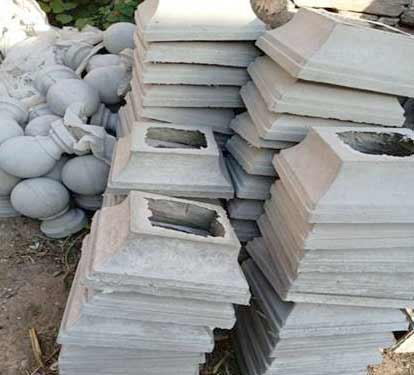 4. For construction purpose.
4.1 EPS blocks can be used for wall and roof insulation. This insulation layer can save a lot of energy so it is widely used in cold or hot areas.
4.2 EPS can be made into ICF blocks to make houses directly.
ICF means insulated concrete formwork. The best advantage is that it combines the structure and insulation layer together. We insert these blocks together, use steel rebars inside and then pour in concrete. ICF can be used as many types of buildings, from swimming pools, basement, cold storage room, single-story houses to skyscrapers. Besides, it is much faster than traditional ways of construction. So, although the material cost is higher, the total cost of construction is about 30% lower.
There is another kind of ICF. The difference is that, the first kind of ICF is made of pure eps while this kind is made of eps and cement. We can use crushed eps waste for making such icf blocks, so the cost is lower and it is good for the environment. Its function is the same as the first kind. But the machines are different.
4.3 EPS can be made into 3D panels.
This kind of panels are made of eps and wire mesh. Each panel is about 3000mmx1200mm, so they are very fast to build houses. After assembling the panels on the construction site, we can spray concrete on both sides of the panels. In this way, the insulation layer is inside the concrete.


4.4 EPS can be made into eps concrete wall panels.
EPS concrete wall panel is a lightweight building material. It can be used as non loadbearing wall. It uses thin fiber cement board or calcium silicate board as face panel, and uses cement, fly ash, eps beads as core materials.The wall panels have advantages of lightweight, high strength, impact resistance, high hanging strength, heat insulation, sound insulation, fire resistant, water proof, easy cutting and grooving, fast installation, etc which other traditional wall materials don't have.They can be widely used as external walls, partitions for various types of buildings.


4.5 EPS formwork with cement. This kind of board uses EPS or XPS as main base, which is covered with mesh cloth on both sides and then covered with mortar. This kind of formwork have more advantage over the traditional steel or wood plastic because it doesn't need to be disassembled after the concrete is poured. It can be integrated with the wall structure and also plays a role of insulation. So instead of the traditional wooden or plastic formwork, it is suitable for cast-in-situ concrete structural projects such as building frame structures, external walls of shear wall structures, columns, beams, etc.
4.6 EPS and light-steel structure panel.
This kind of panel is made from EPS foam and light-steel structure frame. On construction site, we just need to connect the panels, so it is very fast and easy to build houses or villas.