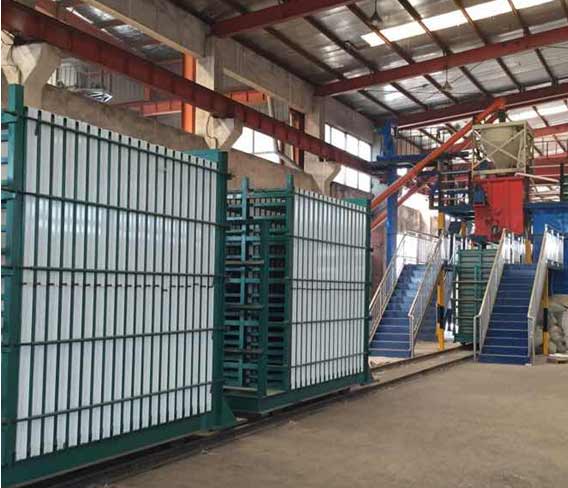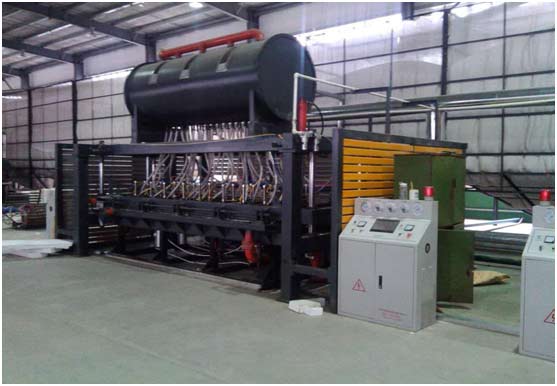 This kind of panel is made from EPS foam blocks and light-steel structure frame. On construction site, we just need to connect the panels, so it is very fast and easy to build houses or villas.
The most normally used sizes of such panels are 3600x1200x140mm and 3600x1200x90mm.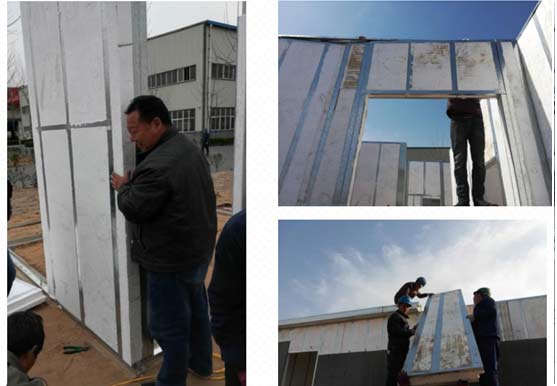 During processing, we have to manufacture the light-steel first, to make the frame and then put it into the molding machine. Then we feed the molding machine with EPS beads as normal procedures.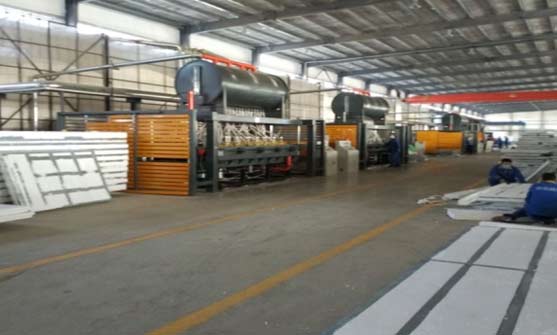 ◆The way of mould opening is up and down. The bottom mould is fixed, the upper mould goes up to open the mould, then the labors put into the steel structure manually, then the upper mould goes down to close the mould, then feed material and steam comes into the mould. After the molding is finished, the upper mould goes up, the finished product is ejected by air cylinder, then it is taken manually.
◆The width and length of the panel can be adjustable, but it can't be achieved at the same time, that means, it is either thickness adjustable or length adjustable. But this machine has a bigger mould size, so the steam consumption is more and machine price is higher.
◆For the window and door making, we use steel plate to make the shapes of windows or doors and put it in the place of doors and windows to stop the beads from entering these places, after the panels are made, we can take them out.